Come to us and meet us
Live & In person
SICK Solution World | 06. – 07.10.2021 in Freiburg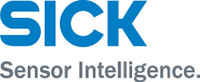 Digital Transformation is reality today: SICK Solution World is a physical tradeshow and online conference to showcase digital transformation solutions – with world leading partners and university students.
SICK Solution World is the new platform to discuss and experience practical solutions for your industry. Solutions that enable companies to overcome hurdles and create value for their business.
Logistics Summit | 13. – 14.10.2021 in Berlin
Dr. Wolfgang Hackenberg is CEO and co-founder of the Hanover-based start-up SYNAOS, which offers software solutions based on artificial intelligence and the latest cloud technology to orchestrate the factory and the logistics center of the future. SYNAOS was founded in September 2018, is growing fast and currently has more than 50 employees. Prior to founding the company, the graduate in technical business and PhD in engineering worked for Volkswagen Group for ten years. There he was, inter alia, Assistant to the Head of Group IT and Organization and was responsible for the shop floor IT for the Group and the VW brand. In his most recent position at Volkswagen Group, he was responsible for Industry 4.0 in the Group IT in the context of setting up and managing the Smart.Prodution: Lab.